The Victorian Government will develop a new Marine and Coastal Policy by the end of 2019 and an associated Strategy by the end of 2020. Until these times, the policies and actions in the Victorian Coastal Strategy (VCS) 2014 are the statewide policy and strategy (respectively) for coastal, estuarine and marine environments in Victoria under the Marine and Coastal Act.
Victorian Coastal Strategy 2014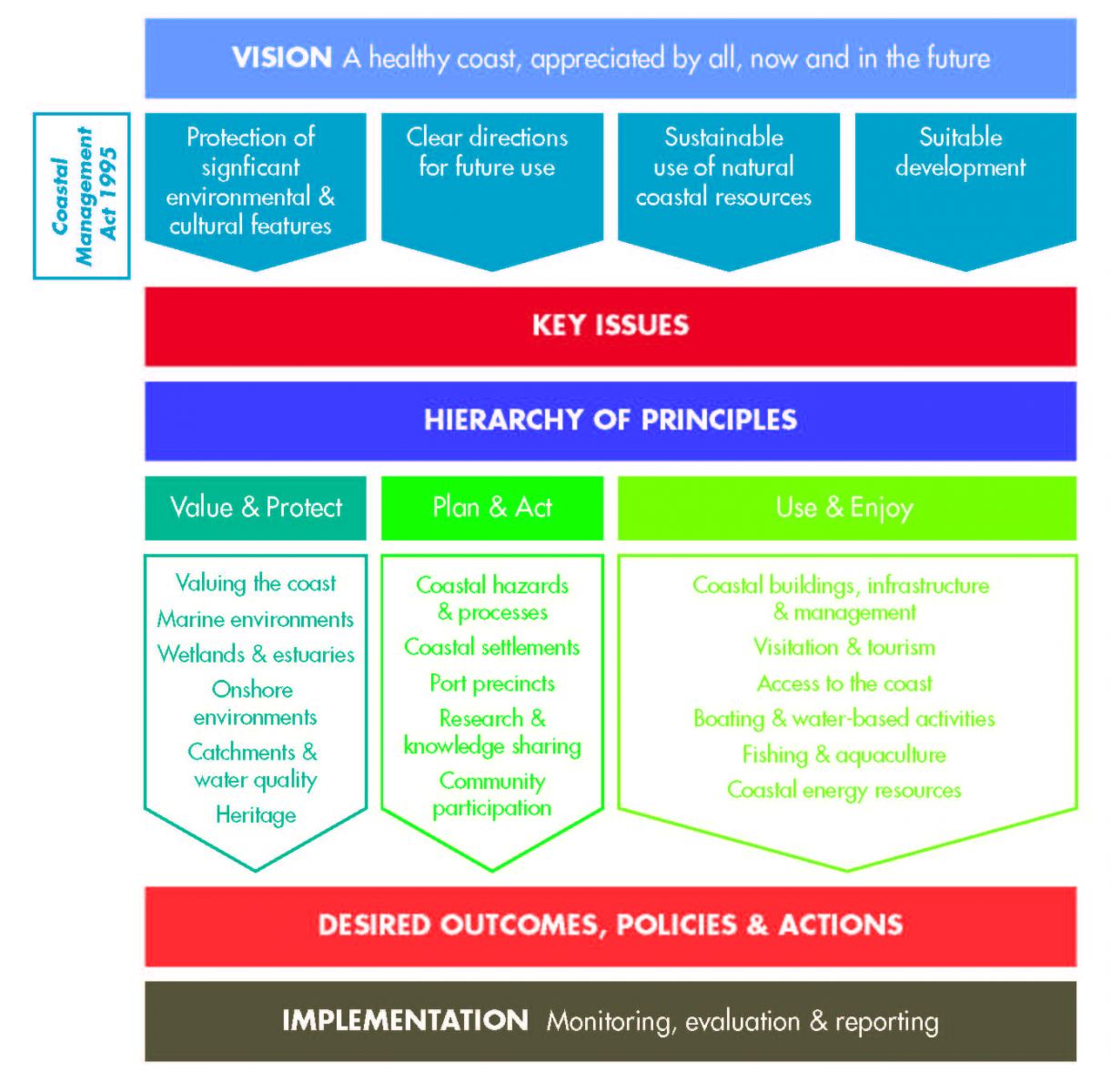 The Strategy is in its fourth iteration and builds on the strengths and achievements of previous strategies.
Page last updated: 12/06/19