Goals of the Environmental Management Plan
Port Phillip Bay has social, economic and environmental values to communities and visitors.
The EMP's vision is 'a healthy Port Phillip Bay that is valued and cared for by all Victorians'. Action and investment over the next 10 years is guided by three main goals:
Stewardship of the Bay, fostered across community, industry and government.
Improving water quality.
The Bay's habitats and marine life are thriving.
Implementing the Plan
The EMP began in late 2017 and will be implemented over ten years, We're using an adaptive management approach.
The EMP aligns with:
The EMP includes a Delivery Plan with annual reporting, and two future 5-yearly evaluation reports. These will ensure that the EMP's activities remain focused and aligned to the priority actions. Governance arrangements have been set up to ensure those interested across government, industry and the community can continue being involved in the implementation of the EMP.
The Delivery Plan outlines how the EMP will be implemented including details on specific activities, program leads & partners, delivery timelines and expected outputs. The first annual report to provide a progress update of the Delivery Plan was finalised January 2020.
DELWP have also committed to develop a Marine Knowledge Framework as one of the actions within the Delivery Plan, to support and guide evaluation of the EMP. The development of the Marine Knowledge Framework is also in response to a critical recommendation within the Commissioner for Environmental Sustainability Victoria's State of the Bays 2016 report and more recently their 2018 report. The Marine Knowledge Framework will encompass all marine environments across the state, not just Port Phillip Bay. Progress on this activity will be provided in the annual reporting of the EMP.
Progress so far
Yearly updates on the progress of Delivery Plan activities are prepared by the cross-agency Working Group and the Project Officer Group who manage or deliver activities. These updates are endorsed by the Project Control Group and are fed into the annual report.
The 2019-2020 Annual Report and 2020 Delivery Plan Update evaluate year two of the EMP. For the first time, the Annual Report and Delivery Plan Update is accompanied by an interactive StoryMap. The case studies included in the StoryMap feature guided video tours of LitterWatch and the EMP theme on CoastKit.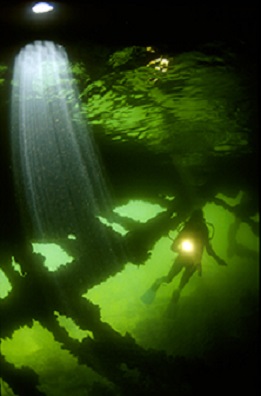 Port Phillip Bay Fund
The Port Phillip Bay Fund is a grant program. It supports community groups and organisations who protect Port Phillip Bay's environment.
Visit the Port Phillip Bay Fund page.
Page last updated: 06/09/22