The Victorian Coastal Monitoring Program (VCMP) was established in 2017 with aims to:
increase our understanding of how coastlines change over time.
assist with managing coasts in the present.
provide knowledge to ensure coasts are resilient in the future.
Increasing sea levels and more frequent storm events mean that Victoria's coastline may be subjected to increasing coastal erosion and inundation. Coastal monitoring is crucial to understanding coastal change and provides an evidentiary basis for sound coastal management and adaptation.
A critical goal of the VCMP is to aggregate and integrate data from the local to statewide scale, to aid decision-making at local and regional levels. The VCMP is now a major field monitoring and knowledge management program that provides coastal managers and communities with information on coastal processes and hazards.
Contact us to access data, get involved and find out more!
Program overview
The VCMP can be considered in the following components: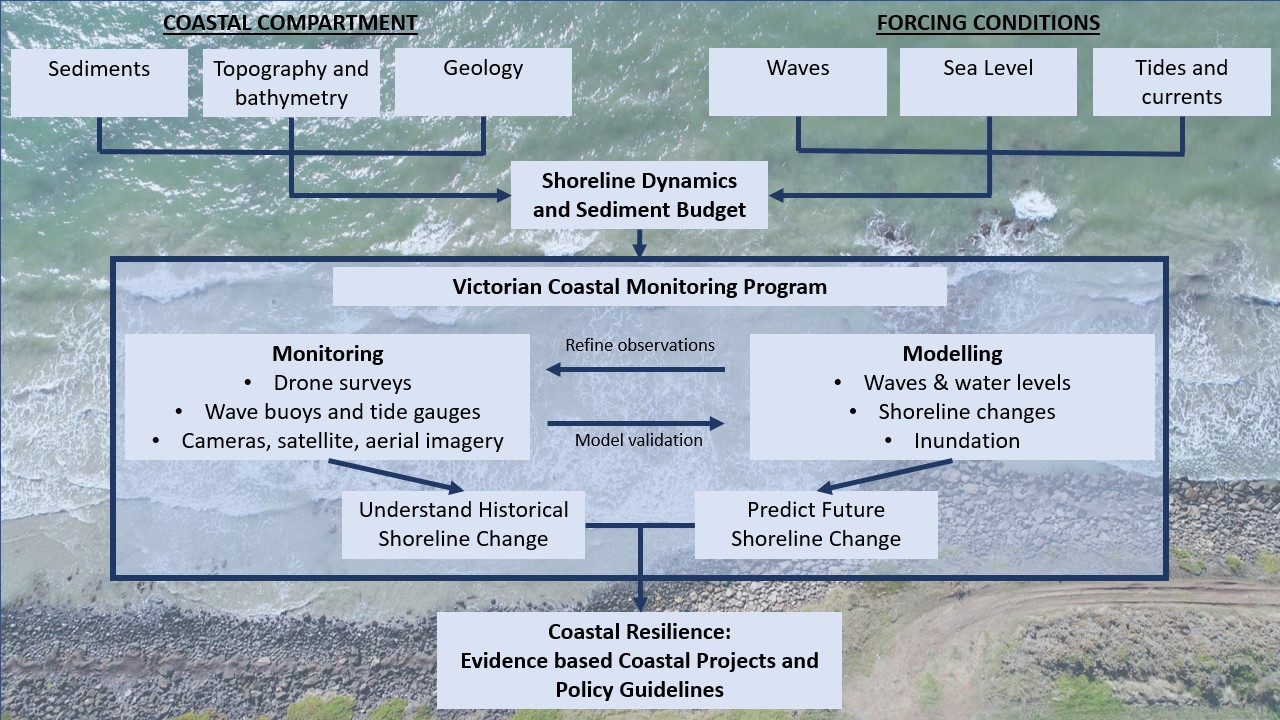 Supporting Policies and Strategies
The VCMP establishes a foundation for predicting the impacts of climate change on coastlines in order to support:
Page last updated: 28/07/23