Community organisations and volunteer groups help to maintain our marine and coastal environment through activities such as revegetating coastal areas, building boardwalks, fencing, building tracks, monitoring native shorebirds and animals, presenting education and awareness raising sessions, plantings, landscaping coastal areas and protecting cultural sites.
There will always be a need for dedicated volunteers on our coast, and there are roles for people of all ages, interests and abilities. To join a community group or learn more about our magnificent coastal and marine environment, contact a Coastcare Victoria Facilitator.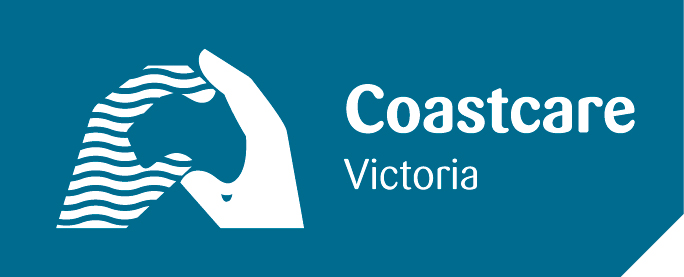 Coastcare Victoria Schools Kit
Coastcare Victoria is excited to announce our new Schools Kit, with lesson plans written and reviewed by educators on caring for marine and coastal environments. These easily accessible lessons include videos, worksheets, games and quizzes and are linked to the curriculum aimed at grades 4-8 Coastcare Victoria Schools Kit (marineandcoasts.vic.gov.au)
Coastcare Victoria Marine and Coastal Forums
Coastcare Victoria held a series of forums across the Victorian coastline in May and June 2022 to celebrate volunteers who contribute to the health of the state's marine and coastal environment.
Each session focused on building the knowledge and capacity of volunteer groups involved in the Coastcare Victoria program so they can further contribute to the improvement and management of Victoria's marine and coastal environment.
Topics included citizen science tools, engagement in a digital context, the importance of involvement and working relationships with Traditional Owners and land managers, with better understanding of cultural heritage along the Victorian coast and marine environment. Attendees also heard presentations from other volunteers and shared their experiences and leanings.
We hope those that made it had as great at time as we did.
Coastcare Victoria was a major partner in the 2019 Victorian Marine and Coastal Forum, which brought together coastal and marine managers, researchers and volunteers to enable the building of relationships, sharing knowledge and collaborating across the sector to solve current and future marine and coastal challenges. The forum took a participatory approach through presentations, workshops and networking opportunities to support cross sector collaboration.
For more information visit the forum website
In April 2017 Coastcare Victoria, with support from the Phillip Island Nature Parks and community volunteers, organised a forum to connect and inspire Coastcare volunteers from across the state.
For more information and to access some of the resources shared at the forum, please click below.
Around 90 enthusiastic people from across the state, representing over 65 volunteer groups including Coastcare, Landcare, 'Friends' groups and many more, gathered on Phillip Island for the Coastcare Volunteer Forum on the last weekend in April 2017.
Fieldtrips to learn about the amazing work happening on our coast generated optimism and enthusiasm and workshops allowed volunteers to learn new skills.
This program was developed by Coastcare staff in partnership with key local volunteers Gayle Seddon and Mike Cleeland.
Coastcare thanks Phillip Island Nature Parks for their wonderful support of the forum, the efforts of staff and local volunteers was fundamental to the success of the forum.
Below are some of the resources shared at the forum. For more information contact your Coastcare Facilitator.
Child Safe Standards Open Space Notes
Coastal Education Open Space Notes
Coastcare Victoria Community Grants
The Coastcare Victoria Community Grants program supports community organisations to protect and enhance the coastal and near-shore marine environment. The grants program is funded by the Victorian Government's Sustainability Fund which seeks to build community capacity, support community adaptation and improve ecosystem resilience to climate change.
For more information visit the Coastcare Victoria Community Grants webpage
Coastline Celebration Issue
This special celebration edition of Coastline highlights the accomplishments of our Coastcare Victoria volunteer community between 1994-2021.
Their stories and images demonstrate what amazing things can be achieved when our community members come together as coastal champions, and will inspire you to join in.
Coastcare Victoria Strategy 2021-2026
The Coastcare Victoria Strategy sets out the focus and strategic direction for Coastcare Victoria from 2021-2026.
Developed through a participatory-engagement process, the strategy aims to strengthen and support community-based volunteers with the information and resources they need to continue their work protecting and restoring Victoria's amazing coastal and marine environment.
This includes providing grant funding, training, facilitating networks, connecting communities with citizen science opportunities, and enabling Traditional Owner self-determination.
Coastcare Victoria Team
Coastline Newsletter
Coastline is a Coastcare Victoria publication for coastal and marine communities throughout Victoria. You will now find Coastline in the pages of the DELWP Marine and Coasts Newsletter
Coronavirus (COVID-19) Information
We know your Coastcare work means a lot to you, as it does to us.
As the situation continues to evolve, it is important to stay up to date at www.coronavirus.vic.gov.au
Coastcare Victoria asks you to follow the latest guidance for environmental volunteers from the Department of Environment, Land, Water and Planning (DELWP) which can be found at: Victorians Volunteering for Nature
Please also follow the coronavirus (COVID-19) guidance and requirements of the relevant land manager:
Committees of Management (CoMs) – visit the (DELWP) Committees of Management webpage
Volunteers working on Parks Victoria land – Parks Victoria has information on their Volunteering webpage and Park Connect webpage.
Marine and coastal volunteers working on public land managed by another entity (i.e. not Parks Victoria or DELWP/CoM), please contact the land manager for advice. If you don't know who the land manager is, contact your local Coastcare Victoria Facilitator for assistance to put you in touch.
The Department of Health has information for Victorian volunteers which you can find at the Volunteer website. Official information and advice is available at www.coronavirus.vic.gov.au.
For ideas about how to volunteer from home visit Coastcare Victoria's Useful Links for Volunteers webpage.
Page last updated: 20/10/23