While Victoria (and Australia more broadly) has a long history of weather variability such as storms, droughts and floods, climate change is projected to increase risks to coastal environments through drivers such as sea-level rise, change in wave-direction and increases in swell energy and storm tide events. These drivers affect coastal erosion, sediment supply and inundation and are expected to vary geographically across Victoria's coastal zone.
The Victorian Coastal Monitoring Program (VCMP) aims to provide communities with information on coastal condition, change, hazards, and the expected longer-term impacts associated with climate change that will support decision making and adaptation planning. Partnerships with community groups (citizen science) and institutions to co-invest in coastal monitoring projects at both regional and local scales is central to the success of the VCMP.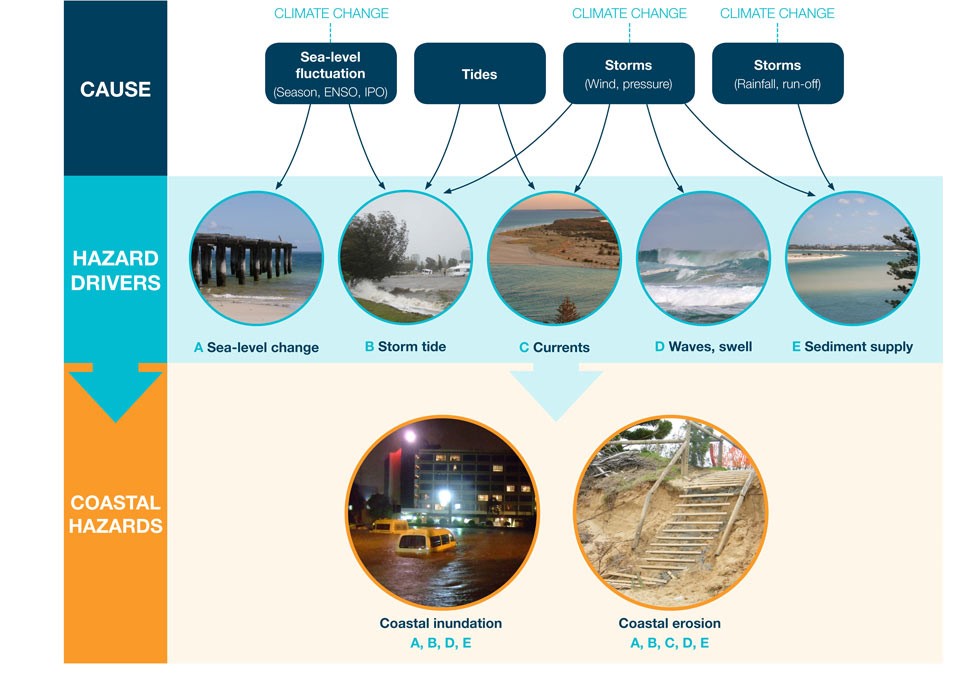 Frequently Asked Questions
More information
For more information of the Victorian Coastal Monitoring Program email the Victorian Coastal Monitoring Program team
For community groups wanting more information on possible involvement with citizen science monitoring using aerial drones, please email Dr Blake Allen (VCMP Citizen Science Coordinator)
For comprehensive information on climate change and coastal environments, including information of adaptation planning, please visit the National Climate Change Adaption Research Facility (NCCARF) website. They offer a wide range of materials, tools and datasets for coastal risk assessment and adaptation planning.
Page last updated: 17/06/19