Apollo Bay Coastal Erosion Management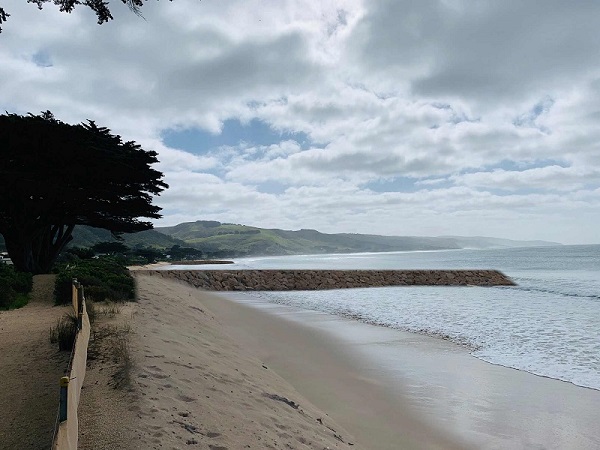 The Victorian Government is helping to manage the impacts of coastal erosion at Apollo Bay with $7.4 million to deliver priority works.
Stage one of the project will extend the existing sea wall and build two new 70 metre rock groynes which are designed to capture sand as it drifts along the beach.
The new groynes, to be built early 2021, will run perpendicular to the shoreline, south of the existing Milford Street revetment and to the south of Milford Creek.
Sections of rock seawall, which act as a permanent physical barrier, will also be constructed between the two groynes to protect the dune, walking path, cypress trees and Great Ocean Road.
Works will also include construction of new access points to ensure people can continue to walk along the beach and foreshore safely. Revegetation of the site will occur at the completion of the works.
Detailed engineering work, including wave and sediment transport modelling, has determined the location and design of the new infrastructure to ensure it is cost effective and will deliver results.
Extensive community engagement on the issue of coastal erosion over several years has also been incorporated into the design, with strong local support for including new physical structures whilst maintaining access to and along the foreshore.
When the groynes are constructed beach nourishment will be used to prefill the beach on the up-drift side to minimise the impact of the groynes on the beach to the north.
Stage two of the project will include additional infrastructure and renourishment. Further details of stage two of the project will be released later this year.
$3 million in funding for stage one of the project is part of the Victorian Government's $2.7 billion Building Works package.
$4.4 million in funding for stage two of the project is part of the Victorian Budget 2020-21.
Fact Sheet Apollo Bay Long Term Foreshore Protection Design (PDF, 316.2 KB)
Previous consultation
DELWP worked alongside the Otway Coast Committee (OCC), Colac Otway Shire (COS) and Regional Roads Victoria (RRV) to discuss community and infrastructure projects at Apollo Bay and Marengo.
During Stage 1 consultation, held in 2018, we invited the Apollo Bay and Marengo communities to consider the various long-term approaches to coastal erosion following winter storms.
Stage 2 community consultation took place on Friday 22 and Saturday 23 March 2019. Community feedback has provided the agencies involved with valuable insights about projects in Apollo Bay and Marengo. This feedback will inform future decision-making to ensure the community's voices are heard and understood.
A 'what we heard' document is available following the March 2019 consultation sessions, with comments and next steps discussed throughout.
Read information on the previous consultation on Engage Victoria.
Timeline
Sand renourishment works
July 2020
Planning & Design
July - September 2020
Draft design complete
September 2020
Final design complete
Late 2020
Construction starts (Stage 1)
March 2021
Stage 1 complete
Mid 2021
Stage 2 works
TBC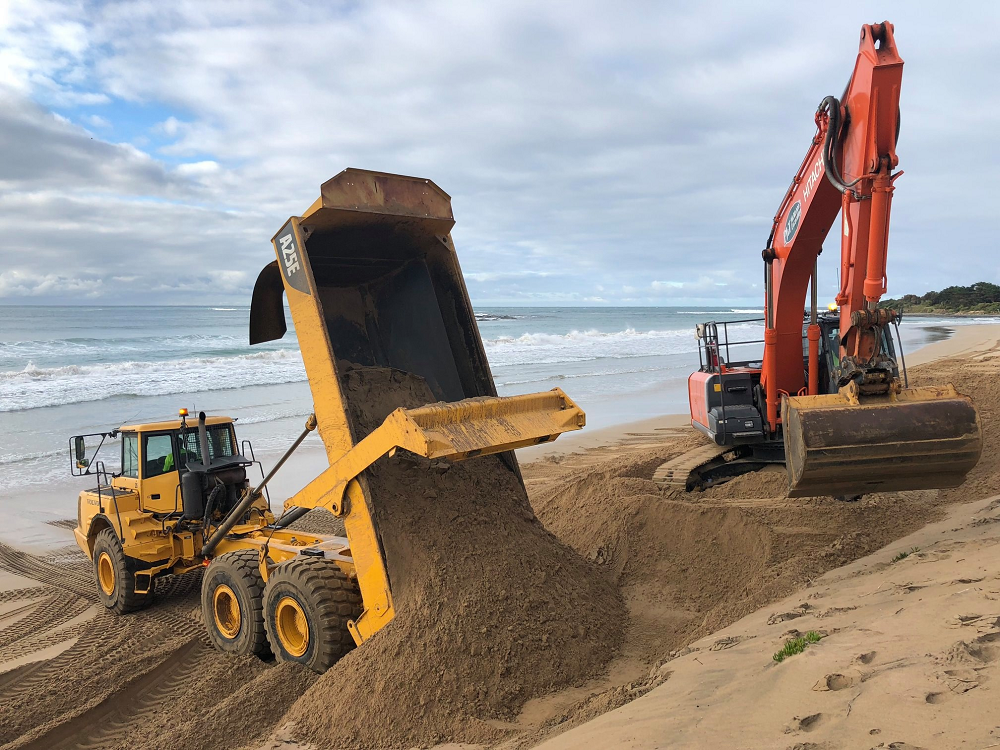 Page last updated: 26/03/21