Community volunteer groups help to maintain our marine and coastal environment through activities such as revegetating coastal areas, building boardwalks, fencing, building tracks, monitoring native shorebirds and animals, presenting education and awareness raising sessions, plantings, landscaping coastal areas and protecting cultural sites.
There will always be a need for dedicated volunteers on our coast, and there are roles for people of all ages, interests and abilities. To join a community group or learn more about our magnificent coastal and marine environment, contact a Coastcare facilitator.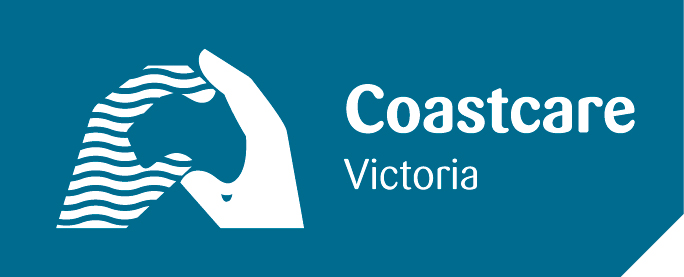 Coastcare facilitators
Summer by the Sea
More than 300 free activities will be on offer along Victoria's coast between 2 and 26 January for Summer by the Sea.
In its 25th year, the program gives Victorians the chance to learn about the coastal environment on their doorstep while having fun at the same time.
Bookings will be open from mid December, please visit www.summerbythesea.vic.gov.au for program details and to book.
Coastcare Community Grants
The Coastcare Victoria Community Grants program supports community organisations to protect and enhance the coastal and near-shore marine environment. The grants program is funded by the Victorian Government's Sustainability Fund which seeks to build community capacity, support community adaptation and improve ecosystem resilience to climate change.
For more information visit the Coastcare Victoria Community Grants webpage.
2019 Victorian Marine and Coastal Forum
Coastcare was a major partner in the 2019 Victorian Marine and Coastal Forum, which brought together coastal and marine managers, researchers and volunteers to enable the building of relationships, sharing knowledge and collaborating across the sector to solve current and future marine and coastal challenges. The forum took a participatory approach through presentations, workshops and networking opportunities to support cross sector collaboration.
For more information visit the forum website
2017 Coastcare Volunteer Forum
In April 2017 Coastcare, with support from the Phillip Island Nature Parks and community volunteers, organised a forum to connect and inspire Coastcare volunteers from across the state.
For more information and to access some of the resources shared at the forum, please click below.
Around 90 enthusiastic people from across the state, representing over 65 volunteer groups including Coastcare, Landcare, 'Friends' groups and many more, gathered on Phillip Island for the Coastcare Volunteer Forum on the last weekend in April 2017.
Fieldtrips to learn about the amazing work happening on our coast generated optimism and enthusiasm and workshops allowed volunteers to learn new skills.
This program was developed by Coastcare staff in partnership with key local volunteers Gayle Seddon and Mike Cleeland.
Coastcare thanks Phillip Island Nature Parks for their wonderful support of the forum, the efforts of staff and local volunteers was fundamental to the success of the forum.
We look forward to the next Coastcare Forum in 2019.
Below are some of the resources shared at the forum. For more information contact your Coastcare Facilitator.
Child Safe Standards Open Space Notes
Coastal Education Open Space Notes
Coastline
Coastline is a Coastcare publication for coastal and marine communities throughout Victoria.
You will now find Coastline in the pages of the DELWP Marine and Coasts Newsletter.
Check out previous issues of Coastline here
Page last updated: 27/02/20